Developed with advanced computing techniques, it has the following special features: reduction of the maintenance cycle, better product quality due to better foundry capability, rationalized design (easy to assemble, reduction of the stages required for welding), greater mechanical resistance.The company manufactures and markets a diverse line of railway castings and other components such as: bolster, side frame, friction wedge, draft gear system (draft sill, yoke, coupler, knuckle, follower, striker, lever, shank, collar, coupler pocket, kicker).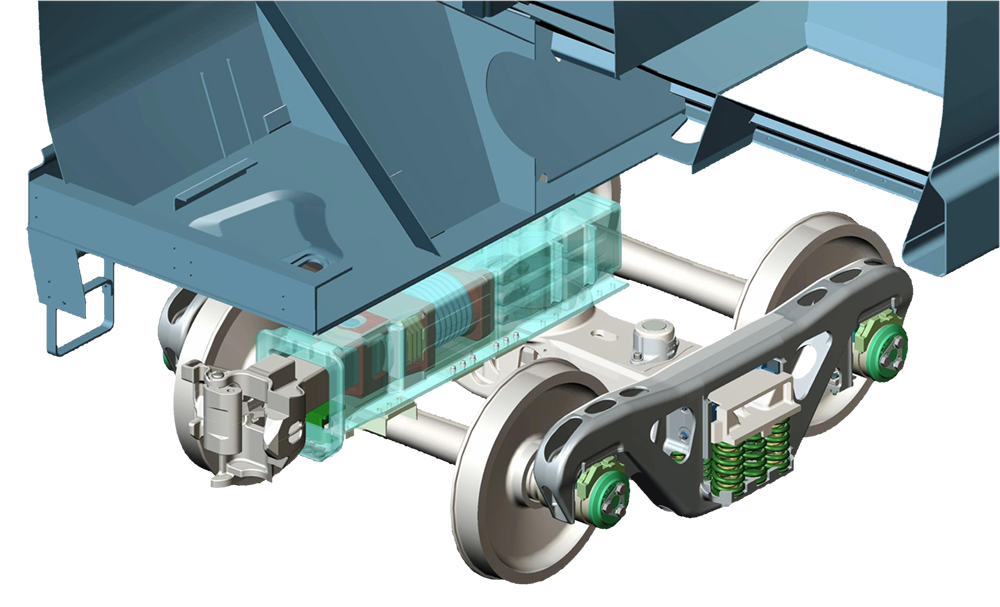 Yoke
Yoke with a new, redesigned geometry, eliminating stress-concentrating points, which ensures high-resistance to fatigue. The new profile enables a more rational and simplified assembly.

COUPLERS AND DRAW BARS
Rotary Couplers and Draw Bars can have a high level of located wear and deformities due to the severity of the requirements. AmstedMaxion developed a patented process for surface treatment for such components, which strongly increases wear resistance and significantly reduces deformities caused by repetitive impacts.